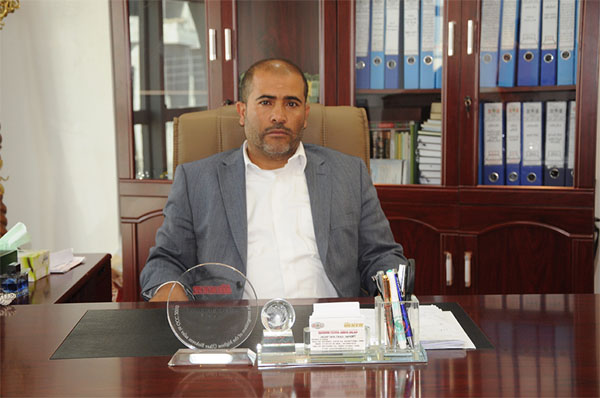 Our strong position and leading role that we play today in both domestic and external markets is as a result of long years of the hard work, serious, diligence and working together, associated by many years of difficulties and challenges that were only a catalyst, incentive and motivation for us to realize further achievements, excellence and leadership.

Since the early beginning of the founding of the first nucleus of Jalap General Trading & Import Ltd. (Qassim Yahya Abdu Jalap) in 1986, the founder put his eyes on one goal which is the leadership in order to be the first choice in the world of sweets in our territory that satisfies all tastes bypassing all the expectations.

Jalap Company today is characteristic brands and names that are reflecting the quality and workmanship, not only in Yemen, but in the neighbouring countries in particular the Horn of Africa. There is no doubt that the confidence that traders and consumers placed on us it is a medal of honour that has increased the burden of our responsibility to provide the best always.

The growth and expansion strategy pursued by the company since its inception contributed to consolidating its role as a key driver for the economy, and have had the most impact on the access to a wide spectrum of consumers whereat our products have reached today to all cities of Yemen.

What we have accomplished today did not come by accident, but by the virtue of God at first and the tedious efforts exerted by our qualified and trained team that works quietly behind the scenes in patience and passion, within a vision and a clear strategy for the company.

Since 1986 till now the business in Yemen witnessed qualitative leaps, especially in the late twentieth century and early twenty-first century, which took various shapes led to Yemeni trade openness to global markets and import products and a wide spectrum of sweets, chocolate, biscuits and tea of high quality from the global food well-known companies and world-class to take a leading position.

The major values and principles drawn by the father/ founder and the concessioner the late Mr. Qassim Yahya Abdu Jalap which we believe in and   firmly established and cemented after him and we are working under its umbrella deemed is our weapon in the coming nowadays and which was not and will not be as easy and simple as some people think, we are ready for the challenges and are ready to make all necessary in order to improve more and more to satisfy the needs and desires of our consumers.